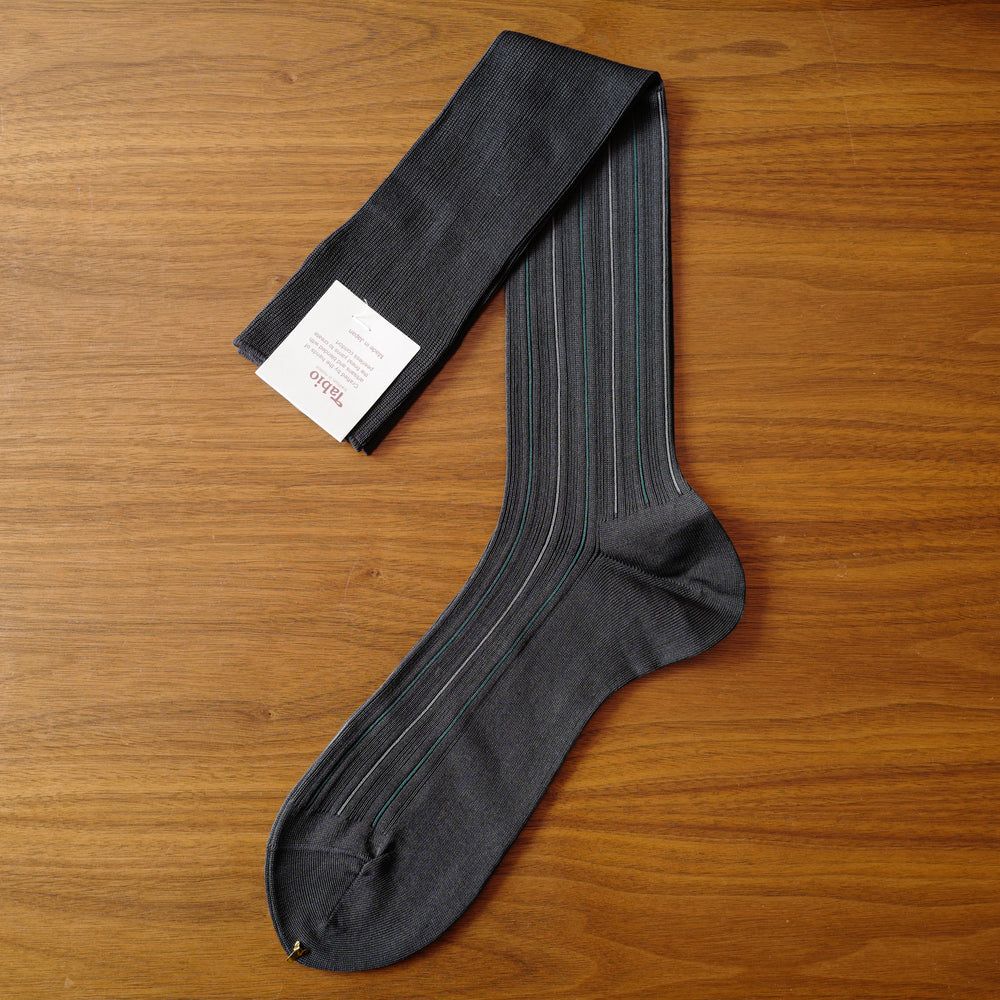 Grey/Turquoise Alternate-stripes over-the-calf Socks
The item
The brand
Details
At Last & Lapel, we usually match the colour of our socks to our trousers or shoes. We strongly believe that the colour of the socks should be of similar shade and does not contrast the trousers or shoes. Instead of wearing a pair of socks that looks out of place, we like to play around with patterns in a similar shade to create a more streamlined look from trousers to shoes.

This is a pair of over-the-calf socks that will go well with grey or navy suit.

Sizing
Small - 23-25cm (US5-7)
Medium - 25-27cm (US7-9)
Large - 27-29cm (US9-11)


The founder, Naomasa Ochi, started making socks at the age of 15 and has spent his life pushing the limits of comfort and quality. Today, his son, Katsuhiro Ochi, continues to build on this legacy of leadership. Tabio is proud to be the most popular sock brand in Japan and produces over 30-million pairs of socks annually for people around the world.

Tabio craftsmanship requires the ability to understand subtle differences that are not always obvious. The attention to details like stitching pressure and room temperature, allows Tabio to create consistently perfect socks.

Tabio socks are proudly made in Japan. Yarns & materials are sourced from around the world for their special qualities and examples are American-grown Supima Cotton. Every pair of socks is crafted with your comfort in mind and only the best materials are used. From athletic socks that whisk away sweat to dress socks that stay where you want them. It might seem excessive, but it is what your feet deserve.


•60% Cotton 40% Nylon
•Seamless toe construction
•Made in Japan
Socks are delicate garments, it is advisable to use a mesh laundry bag for machine wash.