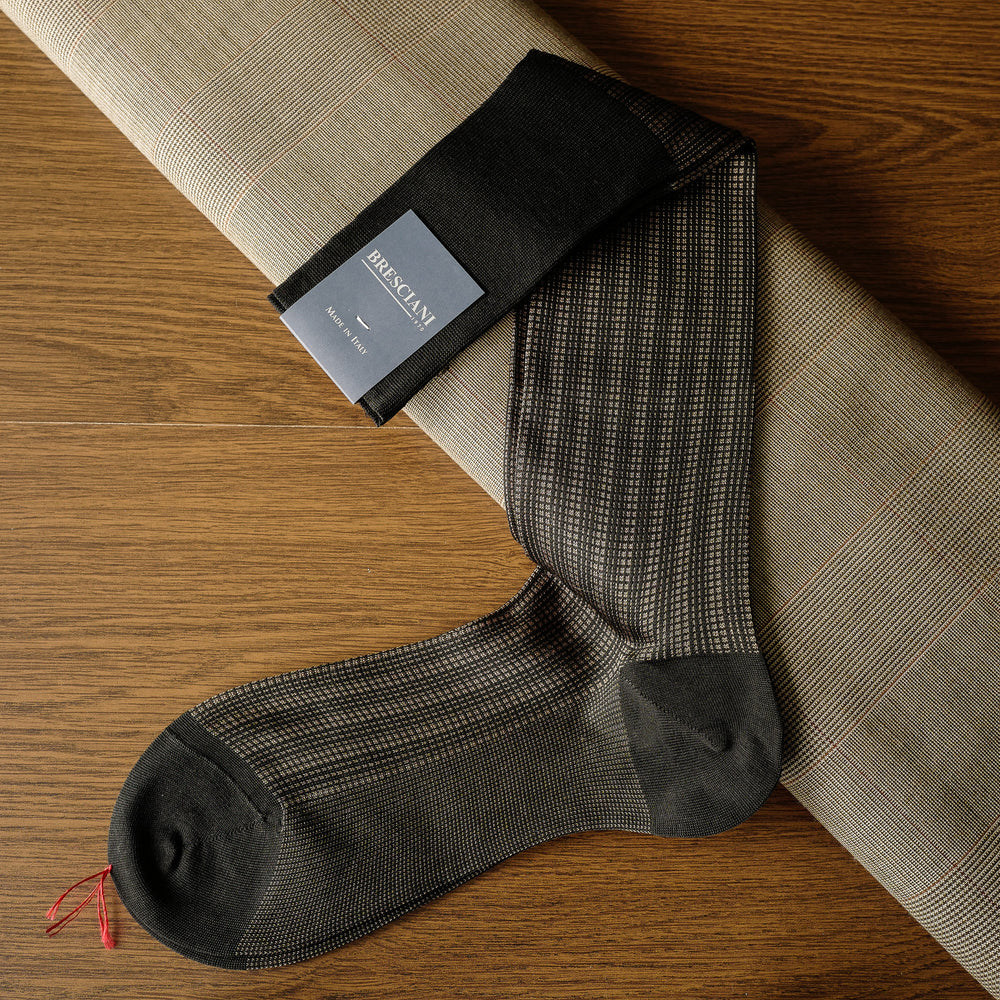 Brown Cotton/Silk over-the-calf Socks with Patterned Design
The item
The brand
Details
At Last & Lapel, we usually match the colour of our socks to our trousers or shoes. We strongly believe that the colour of the socks should be of similar shade and does not contrast the trousers or shoes. Instead of wearing a pair of socks that looks out of place, we like to play around with patterns in a similar shade to create a more streamlined look from trousers to shoes.

This is a pair of brown over-the-calf socks that will go well with brown shoes or trousers.



Sizing


Small - US6-7.5
Medium - US8-10
Large - US10.5-12


Bresciani is well known for producing the best socks in the world and 

is one of the few makers who still produces over the calf socks for gentlemen

. The company is established in Italy in 1970 and has been making top quality socks ever since. Bresciani's attention to details begins with the selection of the finest and natural yarns in cotton, wool, cashmere, hemp, silk and linen. Rigorous quality control, highly skilled workmanship (all socks are hand linked) and computer technology ensure that the products meet the highest standards. Bresciani socks are made entirely in their own factory, from the knitting to the hand linking (closing) of the socks.


•100

% Cotton


•Hand linked toe
•Made in Italy
Socks are delicate garments, it is advisable to use a mesh laundry bag for machine wash.